Presentation Training and Public Speaking
Speaking in front of an audience – large or small – or networking at receptions and customer events, are integral to business life. But through lack of practise, confidence, content or preparation, many speakers fail to make the most of the opportunity to convey their key messages or enhance corporate and personal reputation.
Our presentation courses are intensely practical. Taking a participant's recent or planned speech as our testbed, they will learn how to structure, script and deliver their speech. We record them delivering their presentations and these are played back for analysis. We advise on the strategies, techniques and devices including body language, dress and vocabulary that will enable them to make a lasting impression on audiences.
Our 'Effective Presentation' public speaking course teaches the skills to best structure, compose and deliver formal presentations and pitches. Often this will involve rewriting the script to frame and contextualise it with a core story. Then through a series of exercises that concentrate on voice, eye contact, body language and the other essential techniques of speeches and presentations, we train them to connect with their audience. Through mock presentations that are recorded, played back and analysed with the trainer, we coach on refinements in technique and performance. We ensure that presentations are dynamic and audience-focused and prepare presenters to answer tough questions authoritatively – even the unexpected ones!
Our 'Building Rapport' course focuses on both the psychology and the practise of communication. Through a variety of techniques, including neuro-linguistic programming (NLP), participants learn how to programme their brain for a successful outcome to every meeting and achieve a confident and compelling performance with congruence and authenticity. This assists not only in making presentations but in the small talk, networking and one-on-one conversations that are part of building a client relationship.
Our 'Winning Business Pitches' course polishes the performance of an individual or team for the specific pitch they are to undertake. We bring an external 'communicator' perspective to analysis of the presentation for structure, content, story and language. Are we telling the audience what they want to hear rather than what we want to say? We advise on how it can better paint the picture you want the prospective client to see – to bring it to life; whether the slides and visual aids are helping or hindering the flow and dynamism of your presentation – what are they adding and are they a crutch rather than a guide? We then examine the performance of the individual or team making the presentation. Is the planned approach to the pitch one that best reflects the individual strengths of the team and conveys confidence in it? Do your voices and body language convey confidence and gravitas?
Our training sessions typically:
Identify an overarching narrative to your presentation that is emotionally engaging and compelling for the audience;

Cover how to prepare for your presentation, deliver your presentation and handle question and answer sessions/ panel discussions confidently and effectively; and

Examine how to build rapport with the audience and make your messages more appealing.
"The course gave me the confidence to stand up there and be myself, even though it was sweltering hot. I found myself relaxed and feeling secure, something that would not have happened if I hadn't had the training. Thank you so much for the help."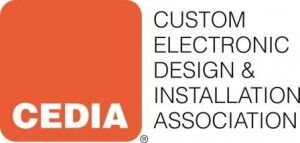 "It went absolutely fantastic – it couldn't have gone better. Without being big-headed I had loads of customers (who I didn't know) and also internal colleagues come up to me in the break to say that they thought my speech was really excellent. They even commented on the (quote) 'perfect' delivery, speed and intonation."
"Chrissie and Dominic's insight and experience were invaluable in helping us develop the right language and the right proof points to win this iconic project. They structured all our individual presentations and coordinated them together into one story that instilled both continuity and colour to secure our win. Each of us had our own specialisations and the vital proof points whether they were procurement, design, construction and development that mean we covered all our strengths. The key pillars of 'proven expertise', 'simplicity from complexity' and 'no surprises' ensured that we could prove our track record, our capability, our approach to such a landmark development and distinguish ourselves from our competitors"